Do you have loose sagging skin? If so, we have the treatment for you! City MedSpa, located in Carrollton, GA,  is excited to be the FIRST in GEORGIA to offer Evolve Tite.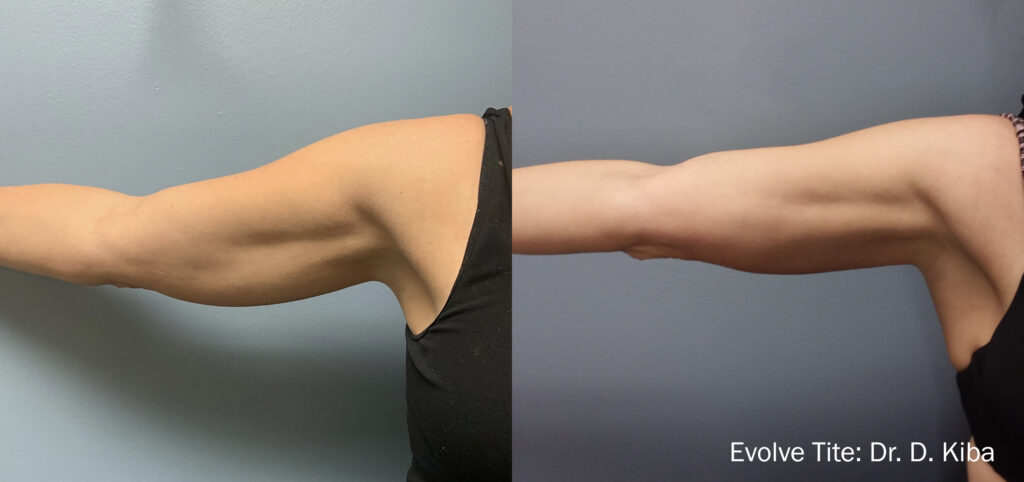 What is Evolve Tite?
Evolve Tite is an innovative non-invasive body contouring treatment designed specifically to reduce the unsightly appearance of loose sagging skin. It is quick, painless, and an easy non-surgical alternative which will help reshape your body. 
How does Evolve Tite work?
This system uses clinically proven radio-frequency technology to heat the skin for a set period of time which stimulates increased collagen production and leads to tighter appearing skin. 
How many treatments will I need? 
Each Evolve Tite package includes three weekly 1 hr treatment sessions.  Treatments can be customized and tailored to address your specific needs. 
What is the cost? 
The Evolve Tite package cost is $1200 for three 1 hr treatment sessions. Individual sessions are not sold separately since multiple treatments are required to achieve desired results.